Vikings!
A new patch has arrived!
It brings new survival features. As said before, we are adding new mechanics like consumables (bandages, food, etc.), torch, building, looting, chests, a new inventory system, and so on. that go straight to BR. You can check our comment under the previous update for more details.
As part of this update, we optimized trees, which allowed us to increase their number on the map by 3 times, and adjusted the landscape. If you have issues with spawn and suicide does not help, please delete the game saves here: C:|Users|*YourName*|AppData|Local|VALHALL.
Keep in mind that Survival mode has been just added with the previous patch, and there will be a lot more mechanics and content coming in the next updates!
Pre-Beta 0.6.6 patch note:
Added random loot chests.Special chests in certain places on the map that have random loot it in. New random items spawn from time to time.
Added camps with random loot chests on the map.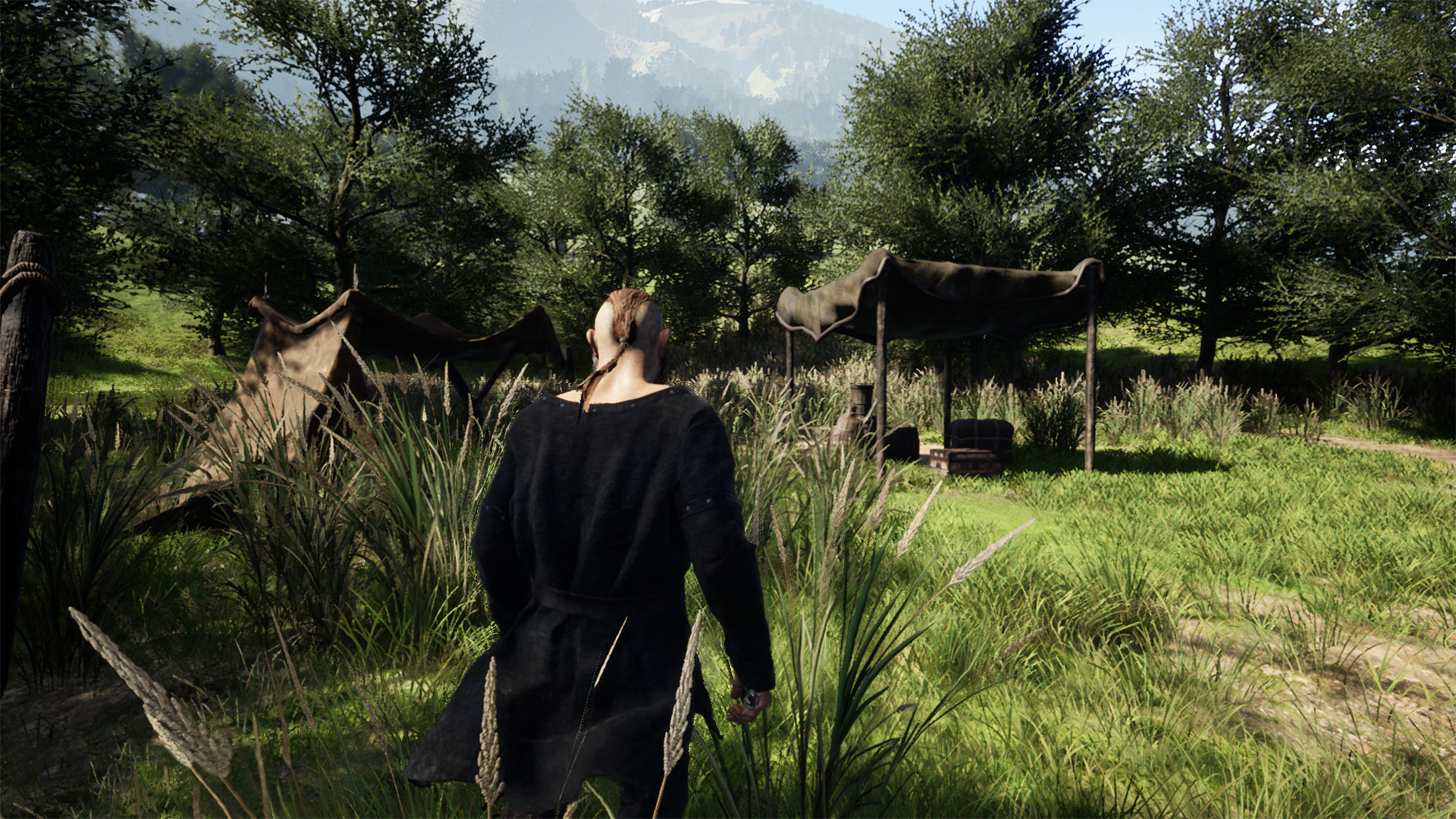 Added gold as item that will have several uses in the future.
Added new interior and exterior items:
-Table
-Chair
-Bench
-Bowl
-Bottle
-Statue of Odin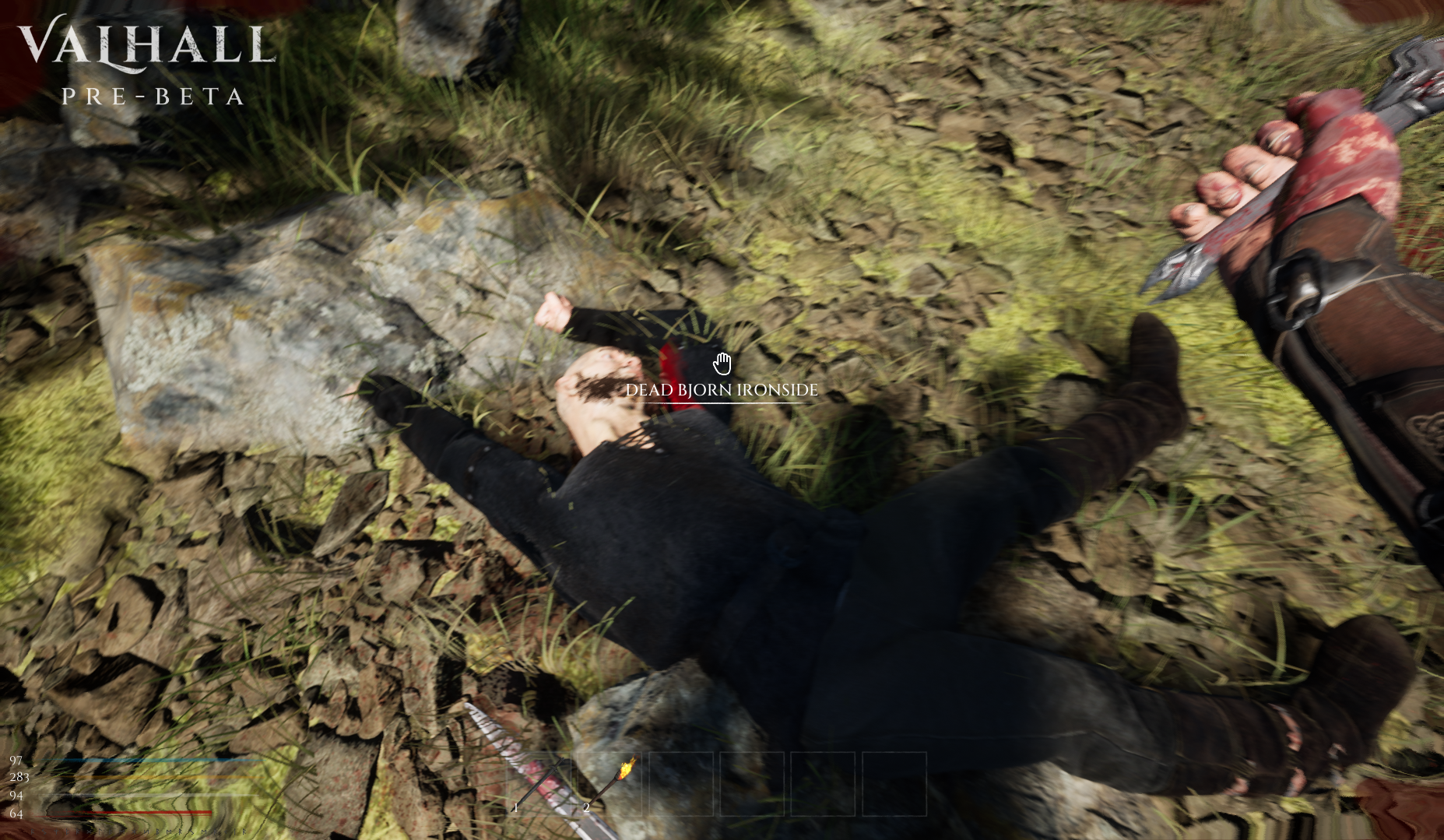 Changed collision between adjacent roof elements – removed shift.
Improved snapping between roof and wall.
Changed the distance to draw all construction objects.
Optimized trees.Thanks to this, their number on the map has been increased from 45,000 to 130,000.
Improved the landscape of the map.Prepared special places for the construction of especially large settlements.
Improved the skies look.
Changed the collision of the wall so that wall torches no longer hang in the air.
Changed torch cost from 10 to 50 wood.
Fixed destroyed objects having no textures.
Fixed chests dissapearing when loading save (both for server and singleplayer).
Main known issues:
Customized weapon equip doesn't work correctly after the latest inventory rework.
Latency has too big influence on block (VFX could not work as well as block quality is not we are aiming for).
Some bots in singleplayer have None instead name.
In rare cases game process doesn't finish on its own for long time.
Weapon impulse bugging. Sometimes no impulse or too big.
Characters don't play movement animations correctly. We need to fix upperbody bones rotation during movement animations.
Dual wield weapons is temporarily turned off while we are upgrading inventory.
Important!
Some bugs can appear due to conflict with temp / saved files of previous VALHALL versions on your PC.
If you meet any unlisted issue then need to:
– delete all game saves here: C:|Users|*YourName*|AppData|Local|VALHALL.
– uninstall the game through Steam
– delete manually game folder in your Steam folder
The future patches bring:
New Survival elements and features.
New gathering options.
Crafting.
Dual wield back with fixes.
New characters and equipable armor.
Bots logic upgrades.
Other combat improvements and bug fixes.
We keep pushing to bring you more content and increase the playability asap. Stay tuned!
Skål!
Blackrose Arts